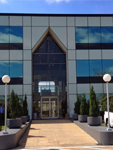 Yin Yang Acupuncture Clinic
Yin Yang Acupuncture Clinic was established in 2003. Our goal is to provide holistic healing for our patients and help them achieve a balanced lifestyle. Providing diagnostic and treatment services ranging from acupuncture, Chinese herbal medicine to Neuro Emotional Technique, we have helped many patients with various illnesses. Click here to read our testimonials.
Yin and Yang (pronounced like "young"), also known as Taiji which means "the great extremes", originated from the philosophy of Daoism (sometimes spelled as Taoism). The principle belief of Daoism is that Yin (represented by black) and Yang (represented by white) are two opposite forces that exist in everything. It is ideal to achieve a balance between the two forces. This philosophy is an important part of all aspects of Chinese culture from cuisine, general lifestyle and most importantly medicine.
Please note that we have moved as of March 2014. Our new address is 12000 Richmond Ave, Suite 222, Houston, TX 77082. Our new location is just a block away from before in the glass building at Richmond Ave and West Houston Center Blvd.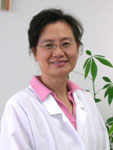 Betsy Lu
Licensed Acupuncturist
Chia-Li "Betsy" Lu is a national certified, Texas licensed acupuncturist operating the Yin Yang Acupuncture Clinic in Houston, Texas. She received her Master degree in Acupuncture and Oriental Medicine from the American College of Acupuncture and Oriental Medicine.
She is an active member of several local charity groups. She has been invited to give presentations in acupuncture and wellness maintenance.
Betsy Lu appeared as a guest on Asian Connection, a local show hosted by Mary Sit highlighting Asian-American achievements on HCC TV. Below is the full episode: