You can now purchase gift certificates from our online store in the amounts of $100, $70 and $30.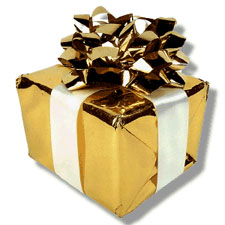 Give the gift of healing!
Yin Yang Acupuncture Gift Certificates can be used for all products and services provided by Yin Yang Acupuncture such as acupuncture treatments and Chinese herbal medicine.
As always, please don't forget your insurance may cover for acupuncture treatments. We can check with your insurance company for you for FREE.
For more information please use our Quick Contact form, call us at 281-558-8989, or visit us at 12131 Westheimer Road, Suite F, Houston, Texas 77077.
Sample Yin Yang Acupuncture Gift Certificate: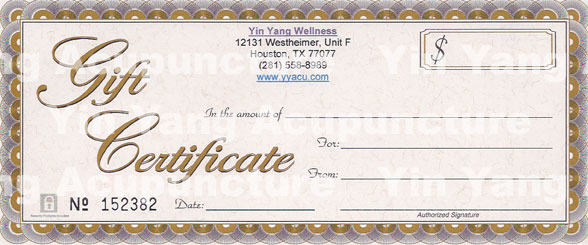 Please read the Gift Certificate Terms and Conditions prior to purchase and usage.