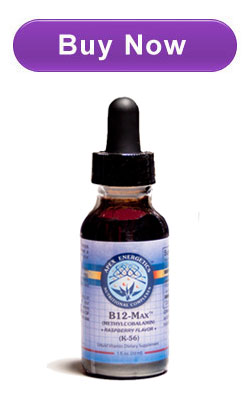 B12-MAX (1oz liquid)
This product is a highly absorbable liquid solution of Vitamin B-12, which allows it to avoid the GI tract and the liver, decreasing the possibility of conversion to other metabolites. Consider using this product whenever B-12 augmentation is required. In addition, this formula has 1000 mcg (1mg) of methylcobalamin per serving, which is 3x the potency of K34.
Servings: Take 10 drops under the tongue, 3 times a day, or as directed by your healthcare practitioner.
As always, please consult your physician prior to taking any dietary supplements or drugs.
Free Shipping. No Ifs, Ands or Buts!