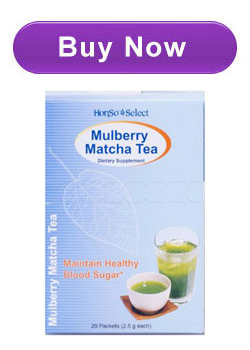 Honso Select – Mulberry Matcha Tea – 20 Packets – Maintain Blood Sugar Levels
Mulberry leaf has been traditionally used to maintain healthy blood sugar level by numerous cultures around the world and that evidence from human studies show that it significantly reduces the rise in blood sugar that occurs after a meal.
Honso's mulberry matcha combination support healthy blood sugar level and provide all the benefits of anti-oxidation to maintain well being in an easy to drink tea form, and it can be brewed to make ice tea as well as soothing hot tea.
Suggested use: Dissolve one pack in hot or cold water and drink with a meal, once or twice daily.
Supplement Facts:
Serving Size: 1 packet (2.5g)
Serving Per Container: 20 packets
Amount Per Serving:
Calories 9.3
Proteins 0.27g
Fat 0.07g
Carbohydrates
Sugars 0.72g
Fiber 1.15g
Mulberry Leaf Powder 1000mg
Dietary Fiber 1087mg
Green tea powder 375mg
Caution: Please keep this product out of the reach of children. If you have allergies, are taking medication or receiving treatment, consult your doctor before taking this product.
This is a natural food product, appearance may vary. Store in a cool place away from direct sunlight, high temperature or humidity.