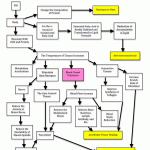 We invite you to come in and try our Deep Relaxation Infrared Sauna treatment. There are many benefits to using Infrared Sauna including: emulates sun's healing rays, stimulates workout sweat, boosts detoxification, reduces calories and normalize weight, improve energy and heart rate, slow aging process, supports immune system, increase blood circulation, relieves aches and pains, improves skin tone and elasticity and reduce stress.
The infrared sauna penetrates skin more deeply to relief muscle and joint pain.  It's also effective in reducing stress, tiredness and high blood pressure.  Study has show patients with rheumatoid arthritis and ankylosing spondylitis see a reduction in pain, stiffness and fatigue.  Infrared Sauna is not for everyone, make sure you read the contraindications to see if Sauna is right for you.
Call us today to come in for a treatment session.
Benefits of the Relax Far Infrared Sauna
Emulates Sun's Healing Rays

Heal Tissues

Speeds Healing

Large open wounds (diabetic ulcers and micro-wounds)

Stimulates Workout Sweat
Boosts Detoxification
Penetrates skin more deeply

Penetrates 2"to relief muscle and joint pain
Helps people with Cold Hands and Cold Feet

Reduces Calories and Normalize Weight

Burn 600 calories in a 30min session
Improves metabolism and helps loose weight

Raises Metabolic Rate by 13%

Melt Fat

At 100°F you melt fat which helps release toxins from blood streams improved circulation

Improves Energy
Improving Heart Rate
Cardiac Output
Metabolic Rate Increase
2-3X more sweat than a regular Sauna
Lose Body Fat
Improves Lack of Energy

Slows Aging Process
Supports Immune System

Increases WBC and Killer T Cells
Temp. doesn't dry out mucous membranes

Increases Blood Circulation

Brings more nutrients and oxygen to cells and helps:

Improve Health
Reduce Soreness
Aches, pains, spasms, inflammation, stiffness
Tissue regeneration and hormonal alignments

Relieves Aches and Pains
Clears Mind and Senses By:

Cleaning your Body Internally and Deepening Relaxation and Sleep by:

Reducing stress
Tiredness
High Blood Pressure

Helps Skin

Cleanses Skin

Sweat Off Impurities and dead skin cells
Improves skin tone and elasticity
Clears Cellulite through sweat detoxify
Clears;

Acne
Eczema
Psoriases
Removes Roughness

Clears Cellulite through sweat detoxification
Younger Skin

Recommend use 3 times a week
Safe for young and old